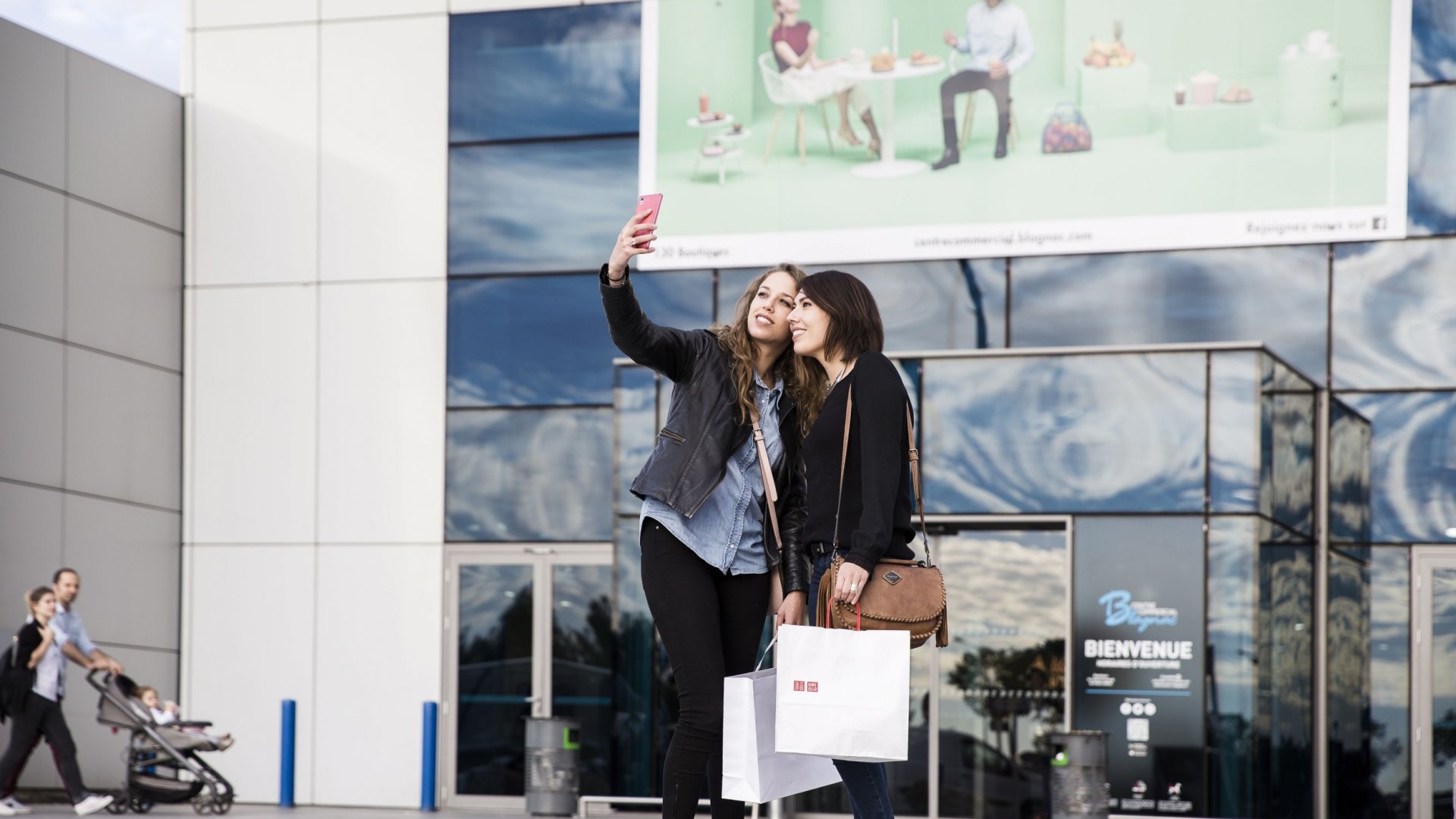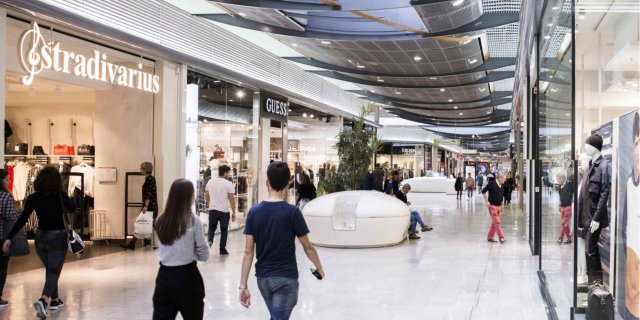 The Nerve Center for Greater Toulouse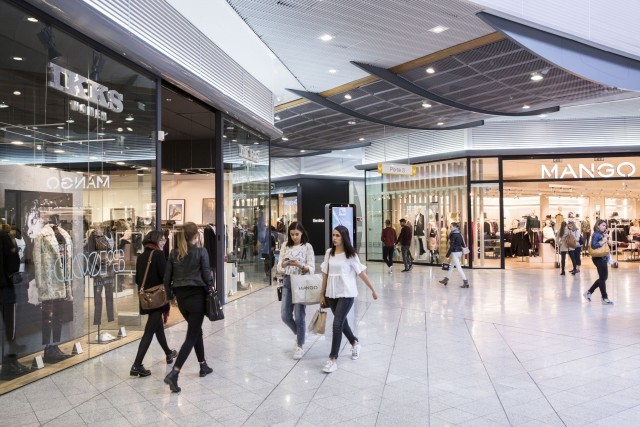 Buoyed by the aeronautics and space industry, Greater Toulouse ranks among France's most dynamic regions, both for its economy and its population.
The city of Blagnac, home to the regional airport and a vast exhibition center, is the area's biggest employment hub, while the Blagnac shopping center, attracting seven million visitors annually, is a vital crossroads.
The mall is ideally served by road and public transport links. Its architecture, which was completely renovated in 2009, pays homage to the aeronautics industry, with imposing canopies that shade colored-glass entryways and enormous skylights that send shafts of light into the mall's interior. More than 135 shops and restaurants, 15 movie theaters and aboveground parking provide the finishing touches to this unique ambiance, making Blagnac the region's most diverse and premier-quality retail destination. The mall also meets the very latest environmental standards, earning it a BREEAM Excellent rating in Building Management.
And with continued growth in the surrounding neighborhoods, which attract residents with high purchasing power, Blagnac's fortunes are set to rise still higher.
Stores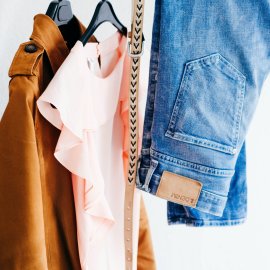 Fashion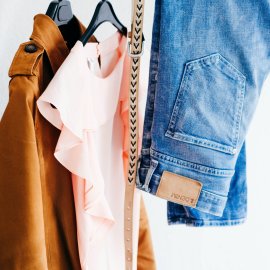 Fashion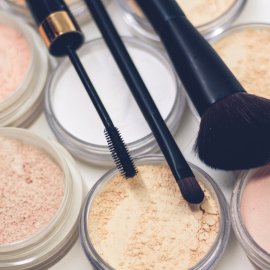 Health & Beauty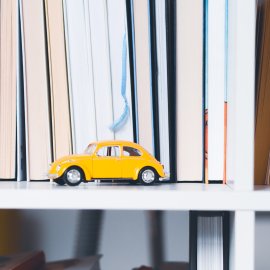 Culture & Leisure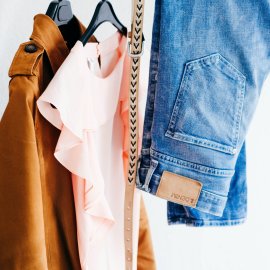 Fashion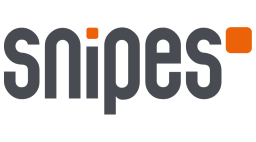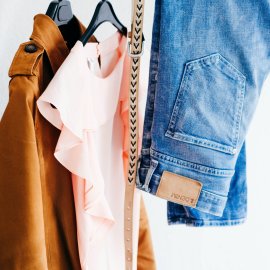 Fashion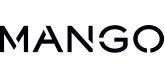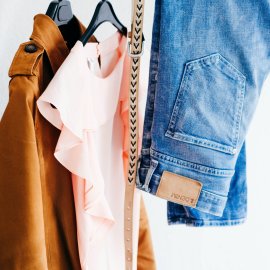 Fashion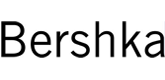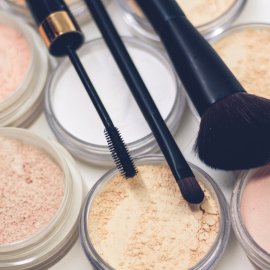 Health & Beauty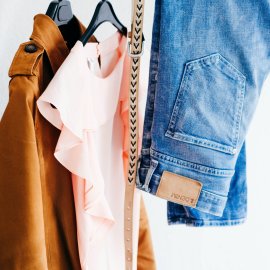 Fashion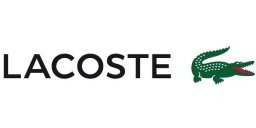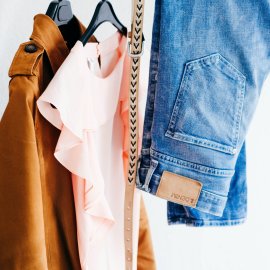 Fashion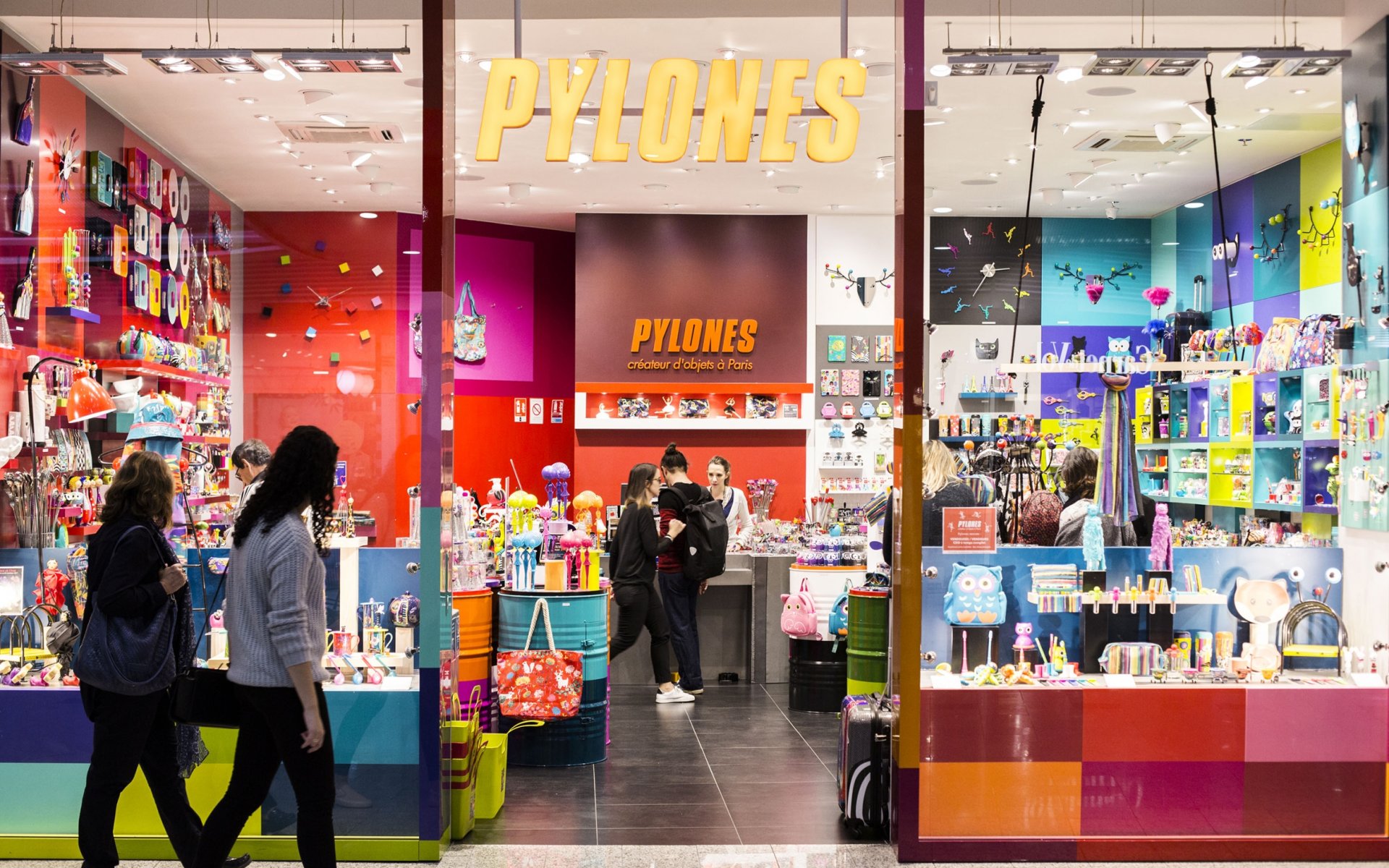 Find here all mall's data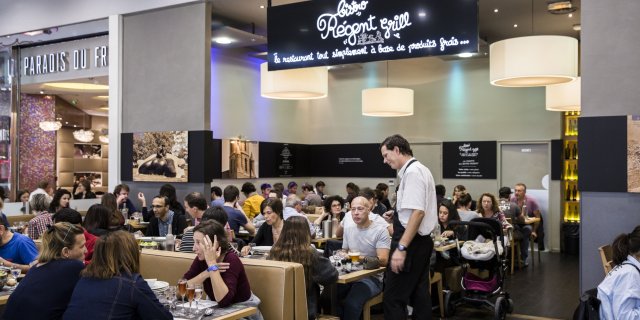 1

two wheels vehicles parking

T1 - Grand Noble, Georges Brassens station

Tramway

Line 17 - Centre Commercial stop, line 30 - Joseph Strauss stop

Bus

7

millions of visitors annually

3,000

Instragram followers

1,100,000

Population within 30 minutes
Services
Everyone's a VIP
Through its Clubstore® program, Klépierre is constantly enhancing each visitor's experience with a variety of small touches: easy access, signage, leisure attractions and services, helpful apps and more.
Leclerc drive-through service
Our malls are never quite what you expect them to be. They're where great ideas meet, talent blossoms and the unexpected is never far away. With their expressive potential, they offer a unique setting for inspiring stories and lasting emotions, guided by a simple watchword: Let's Play®.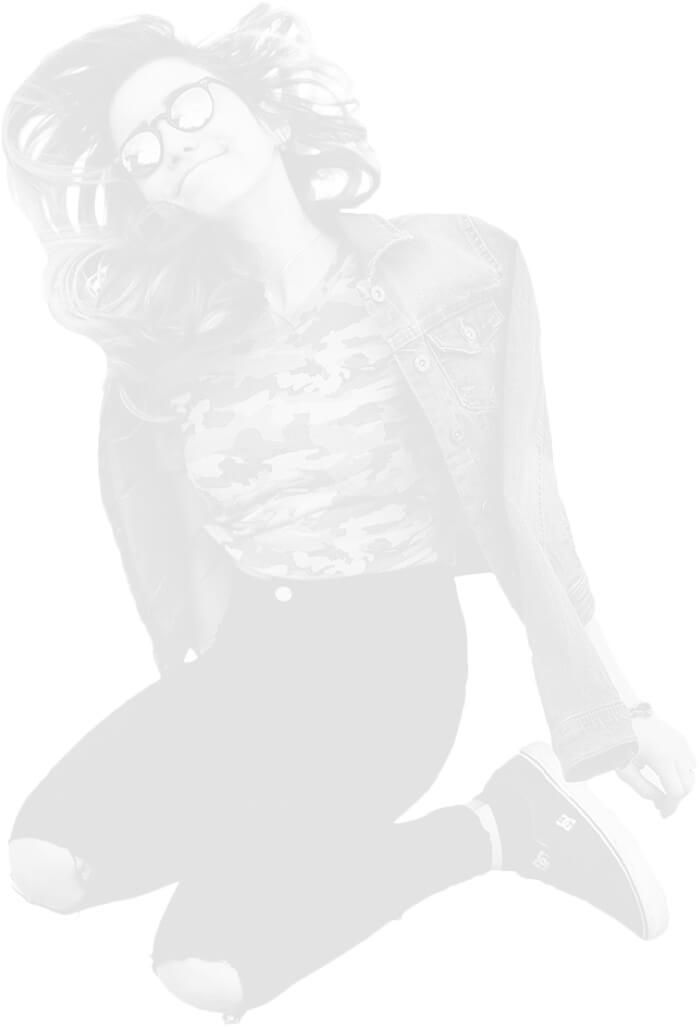 Stories
Success Story
Every September Blagnac devotes a week to the environment, when the focus is not just on waste reduction but creativity and design lust as well. Local artists and organizations take the spotlight, offering a fun-filled demonstration of how to give new life to objects that are typically destined for the trash bin.