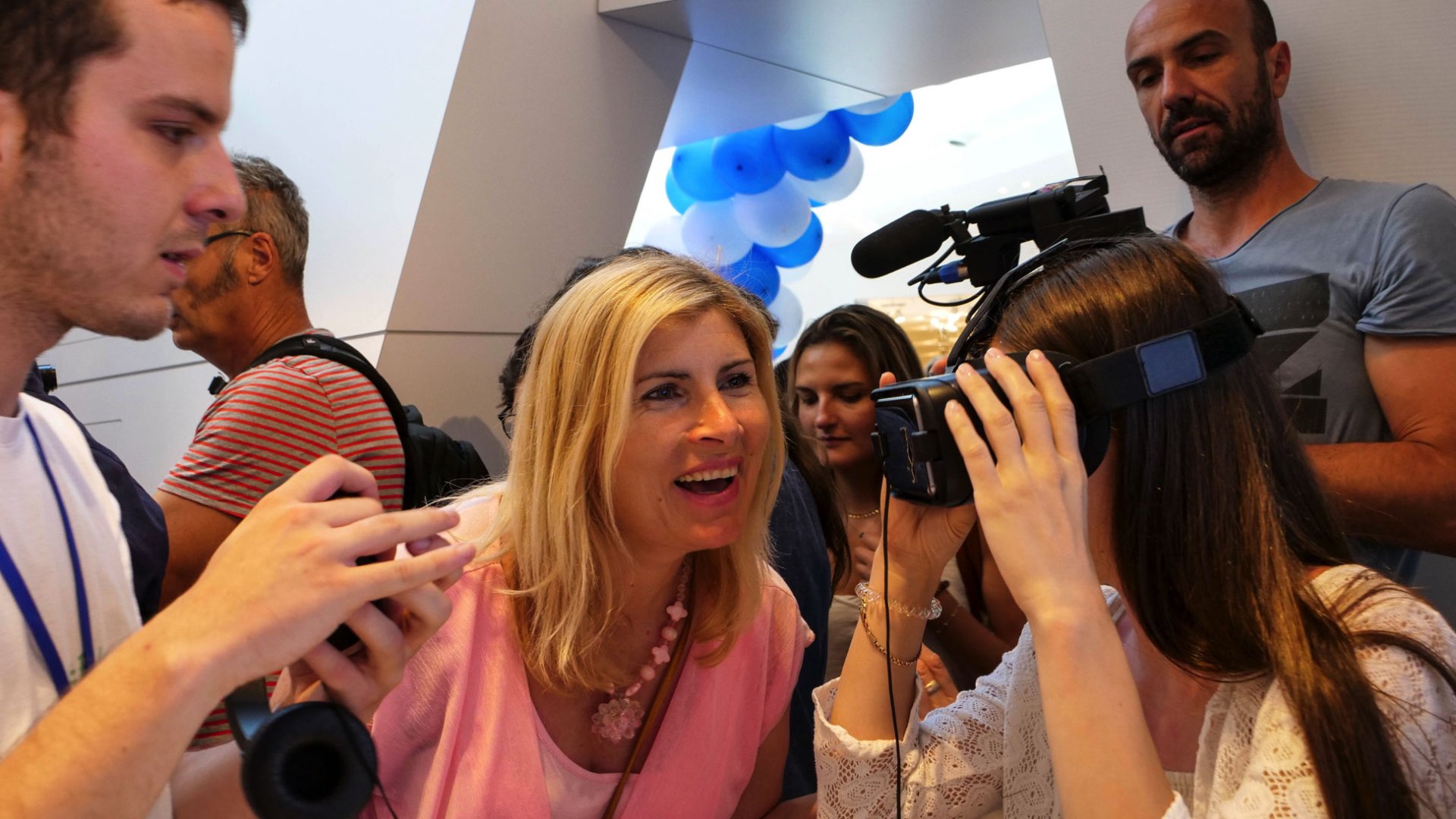 IMPORTANT LEGAL INFORMATION
You are connected to the official website of Klépierre, a société anonyme with share capital of 401,605,640.80 euros, with its registered office located at 26 boulevard des Capucines, CS 20062, 75009 PARIS, registered with the Paris Trade and Companies Registry under number 780 152 914, whose editor is Julien GOUBAULT and whose publications director is Stéphane TORTAJADA. The use of this website is subject to the applicable regulations and to the terms and conditions set out below. While Klépierre makes its best efforts to obtain information from sources it deems to be reliable, it does under any circumstance warrant the accuracy, reliability or comprehensiveness of information or opinions appearing on its website. The information and opinions published on the Klépierre site are provided by Klépierre for information purposes and for personal use only. They are subject to change without prior notice. The persons who access the information made available by Klépierre on its website agree to abide by the following rules: Information provided by users – Protection of personal data
CONFIDENTIALITY AND INTEGRITY
The confidentiality and integrity of information sent over the Internet cannot be guaranteed. Consequently, the content and origin of any messages you may send us over the Internet may be intercepted and/or altered. Klépierre declines any liability in this respect.
Any non-personal information that you may send to the website by e-mail, by fax or by post may be used by Klépierre or its affiliates for commercial or any other purpose and may be reproduced, disclosed to transmitted using any existing or future medium.
Klépierre owns the copyrights and other intellectual rights to all works appearing on the site, and namely to the images, texts, logos, graphics, photographic representations and downloadable documents on the site, as well as all software integrated into the site.
The reproduction or representation of this site or any part thereof, on any medium whatsoever, is strictly prohibited without prior written consent from the publications director. You may, however, download or print hard copies of pages and and/or parts of the Klépierre website for personal use only, provided you do not delete any information relating to copyright or other information relating to intellectual property rights. Downloading or copying software or other information from the Klépierre site shall not transfer the ownership rights to said software or information. You may not reproduce (in whole or in part), transmit (by electronic means or otherwise), modify, or use the Klépierre website for any public or commercial purpose, nor create links to this website without Klépierre's prior written consent. The name "Klépierre", the names "Klémurs", "Galae", "Ségécé" and its subsidiaries, together with all the logos corresponding to these names are registered trademarks. You may not reproduce, delete, re-use or modify these distinctive markings in any way when they appear on the pages in the site.
HYPERTEXT LINKS AND VIRUSES
It is expressly stated that Klépierre has no control and no liability with respect to the creation of links to sites external to Klépierre or to the content of such sites. Users have sole responsibility for any decision to access another site via a hypertext link. Consequently, Klépierre cannot be held liable for any direct or indirect damages resulting from accessing another site via a hypertext link.
You are responsible for taking the necessary precautions to ensure that the site you have selected is not contaminated with computer viruses or any other destructive application. Klépierre shall not under any circumstance be held liable for any direct or indirect damages that may result from the use of its website or other sites linked thereto.
RESTRICTIONS ARISING FROM DIFFERENT NATIONAL LEGAL SYSTEMS
The Klépierre website is not intended for persons governed by jurisdictions under which circulation of or access to this site is prohibited (due to those persons' citizenship, place of residence or for any other reason). Persons who are subject to such restrictions do not have the right to access Klépierre's website.
When browsing our website, cookies are placed on your terminal (computer, mobile phone, tablet), in accordance with choices that you have made, which you can change at any time. Cette page vous permet de mieux comprendre comment fonctionnent les cookies et comment utiliser les outils actuels afin de les paramétrer.
| Nom technique des cookies | Objectifs |
| --- | --- |
| orejime | Cookie consent info |
| klepierre_token | Primary session cookie, required for a smooth experience |
| _gif, _ga | GOOGLE ANALYTICS: used to record statistics about the internet user's equipment and browsing history (statistics) on the site. No personal data is stored. |
No correlation is ever made between these cookies and any personal information that may be held by klepierre.com.