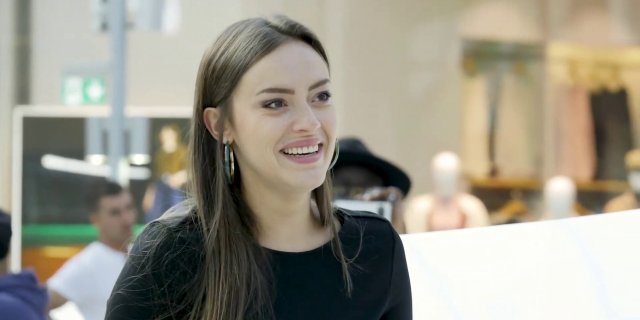 In four unforgettable minutes, astonishment gave way to enchantment among the bystanders who witnessed the madcap marriage proposal in the middle of the Klépierre shopping center.
A gospel flash mob followed by an unforgettable marriage proposal — that was how one young man dazzled his future bride, after contacting our offices to arrange an event that was utterly out of the ordinary. His impulsive gesture couldn't fail to create a buzz!
Malls are accustomed to fulfilling customer wishes… but helping to make a wedding dream come true is altogether different! It takes courage to make a marriage proposal in front of hundreds of strangers. But on September 7, 2019, at 5:15 p.m. on the dot, there was Jonathan Gossec, a.k.a. Fönetyk, at the Place des Étoiles in the Val d'Europe shopping center, outside Paris, showing nerves of steel — just as he had two years earlier when he showcased his musical talents during an appearance on The Voice.
Captivated by his "crazy dream," the Val d'Europe operations team lived up to its end of the bargain by locating an exceptional choir: Sankofa Unit, an incredible choral group that warmed up the audience with three vibrant gospel songs. Whereupon Fönetyk, who "just happened" to be out shopping with his fiancée, grabbed the mic and launched into "Avant Toi" (Before You), the big hit by Vitaa et Slimane. He sang to her alone. For four minutes he never cracked, never wavered, while astonished bystanders registered first surprise, then disbelief, until all their resistance melted away. For four unforgettable minutes he sang to her in a place he had chosen purely because, for him, it was beautiful, familiar and popular. And then at last, after those four long minutes, she accepted his ring and murmured Yes… and now they're living happily ever after.