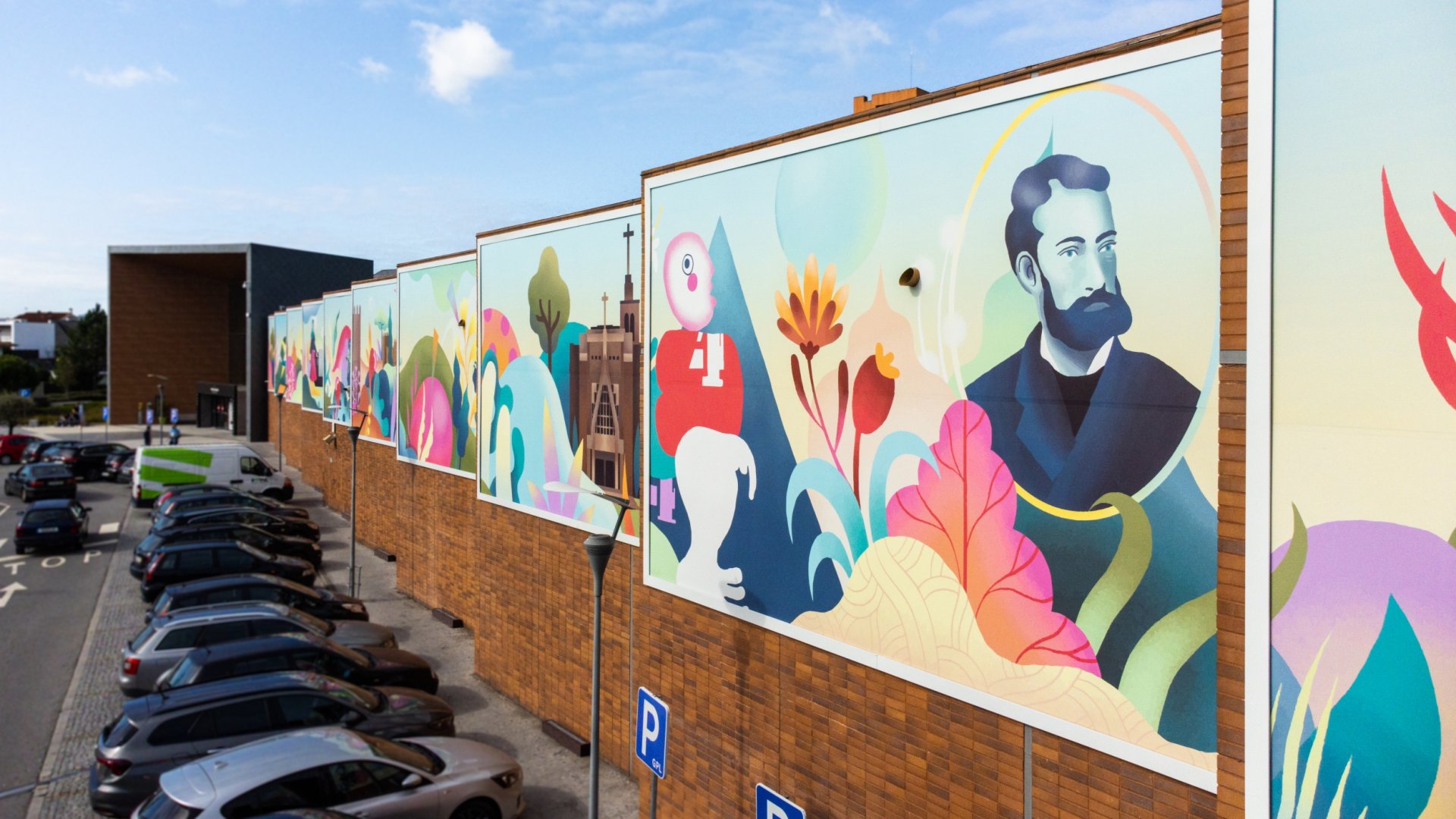 Are shopping centers cultural hubs?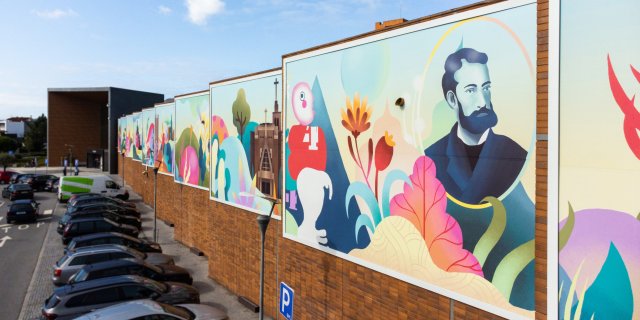 Our shopping centers house many forms of art – photographs, drawings, paintings, and sculptures – in various exhibitions while also showcasing their host regions.
Given the sheer number and diversity of their visitors, our malls are the perfect place to reach a wider audience than art galleries or museums as well as to showcase the local region.
That is the case in Portugal, where the Espaço Guimarães shopping center has been putting the spotlight on the city of Guimarães, the famed "birthplace of Portugal", by housing 1,000 sq.m. of frescoes across 12 panels of 77 sq.m. each. Local artist Kruella d'Enfer has depicted the history of the city with vibrant colors and geometric shapes for visitors to admire on the mall's façade.
In France, the Saint Jacques center was involved in Metz municipal council's "Artists' Day" initiative, displaying the works of British painter Wayne Sleeth, who has been based in the region for 20 years. His paintings have captivated the mall's visitors and teams alike, taking them on a journey through their city in watercolor, especially the 800 year-old cathedral.
To the east of Paris, a monumental piece inspires awe in visitors to the Val d'Europe shopping center, depicting a giant anamorphosis of a macaw. The work was created in collaboration with the local collective Mural Studio and the SEA LIFE Trust Foundation. Aside from being a spectacular installation, the work also raises awareness about sustainable development.
Art displays in our malls are also local in nature and engaged. In Spain, for example, Nueva Condomina celebrated International Women's Rights Day 2021 with a photo exhibition depicting eight women from the Murcia region, where the center is located, and their careers. An interview on Instagram LIVE also allowed visitors to engage with the exhibition.
At Hoog Catharijne (Netherlands), visitors can admire the activist art on display. With "Awareness Art", the Dutch shopping center exhibited sculptures of endangered species for several months. A symbolic reminder of the ramifications of each species' extinction, these works in geometrical forms were a gateway to discovering not only art but also social issues.
Our malls also promote their community and demonstrate their cultural engagement through a range of initiatives, such as creating an archaeological museum at Porta di Roma with the Italian Ministry of Cultural Heritage in Rome. The museum displays the remains of the ancient city Fidenæ, where the shopping center now stands.